A friendly place
The maison Saint Laurent is made up 64 private rooms, sanitary facilities, two shared kitchens and some communal areas. Our residence is totally safe with a night porter, video surveillance and badge system at the entrance
A nice location
Near the UCLy campus, the maison have a really nice location : 10 minutes on foot from the Carnot campus and Perrache station, 15 minutes on foot from the Saint-Paul campus and Place Bellecour,
Close to metro, bus, tramway et bike station
A safe residence
Our residence is totally safe with night porter, vidéo surveillance and badge system at the entrance. The night porter provides a caring and reassuring presence every night in each residence.
Rich multicultural exchanges
The presence of numerous international students allows rich cultural exchanges and openness to the world.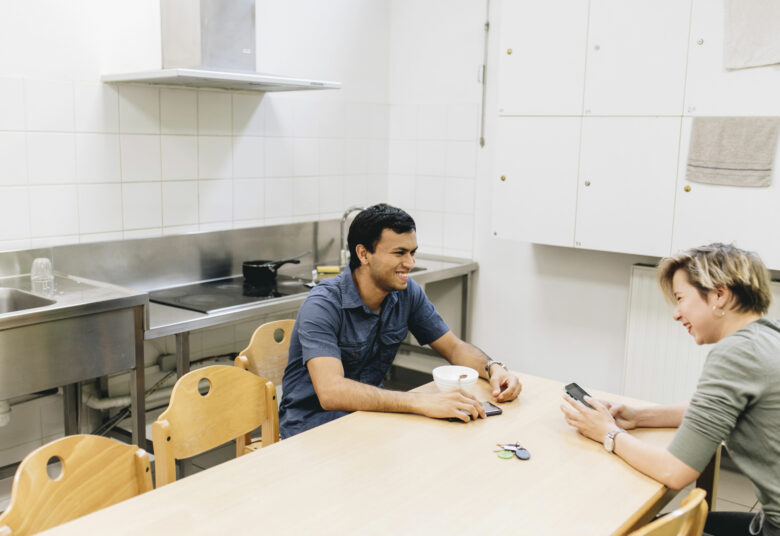 Conviviality
The Maison Saint Laurent offers numerous common areas : work room/library, TV room, computer room, outdoor tennis table, football table, large private garden.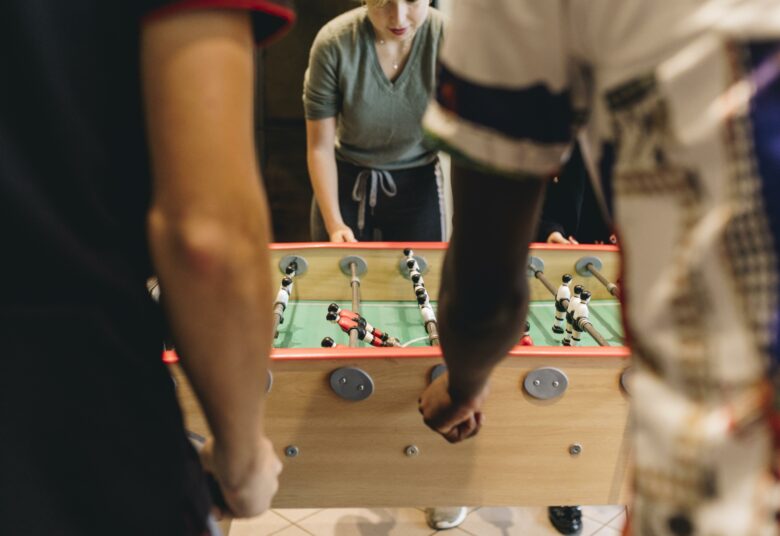 Some pleasant living spaces
A large garden with city view bringing a nice environment and confort life for residents.
Private rooms
Of approximately 10m2, they are furnished with bed, desk, washbasin, kitchenette (fridge, hob, microwave) and cupboard. Sheets, blanket and pillow are supplied. Sheets are changed every fortnight.
SANITARY FACILITIES
Collective showers and toilets on each floor. Sink in every room.
KITCHENS
2 collective kitchens with individual cupboard and refrigerated locker.
Basic tableware are supplied, kitchen utensils loaned at reception.
EQUIPMENT
Are made available to residents :
– Vacuum cleaner, brooms, irons and floor cloths
– Free WiFi in the communal areas and rooms.
– Laundry with washing machines and dryers
Photos galery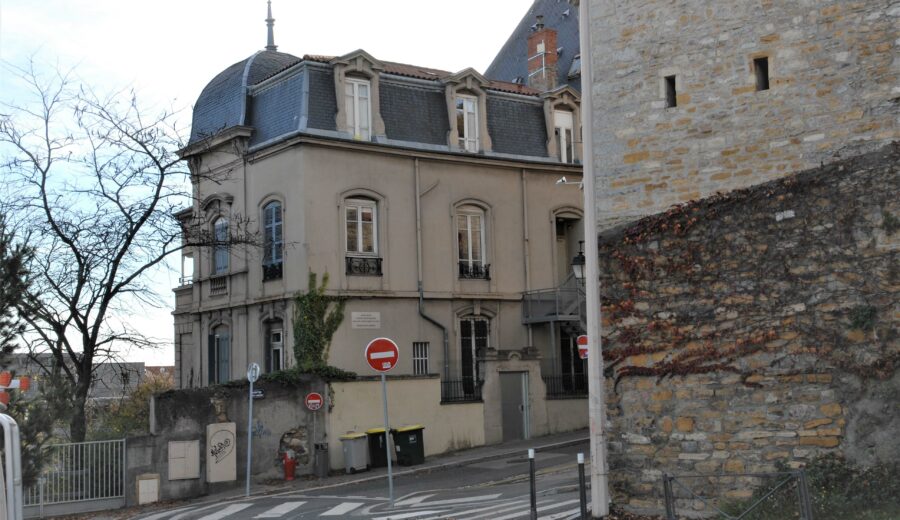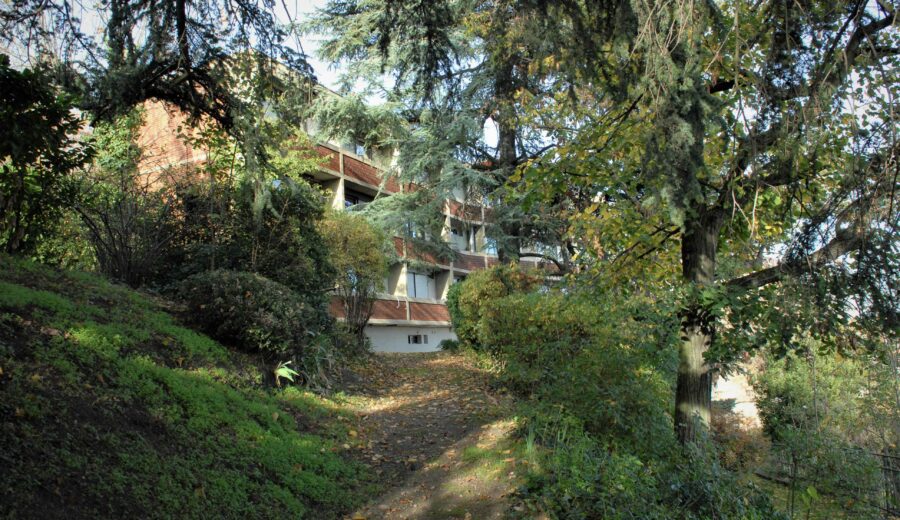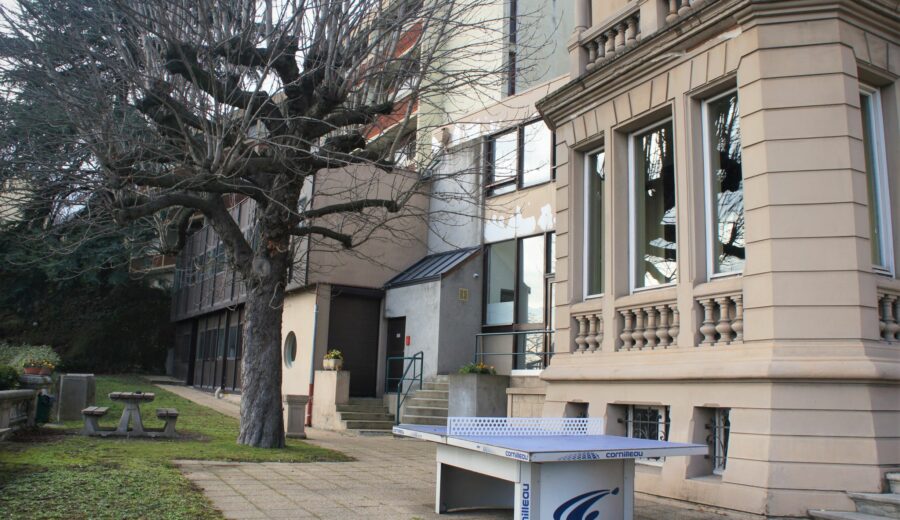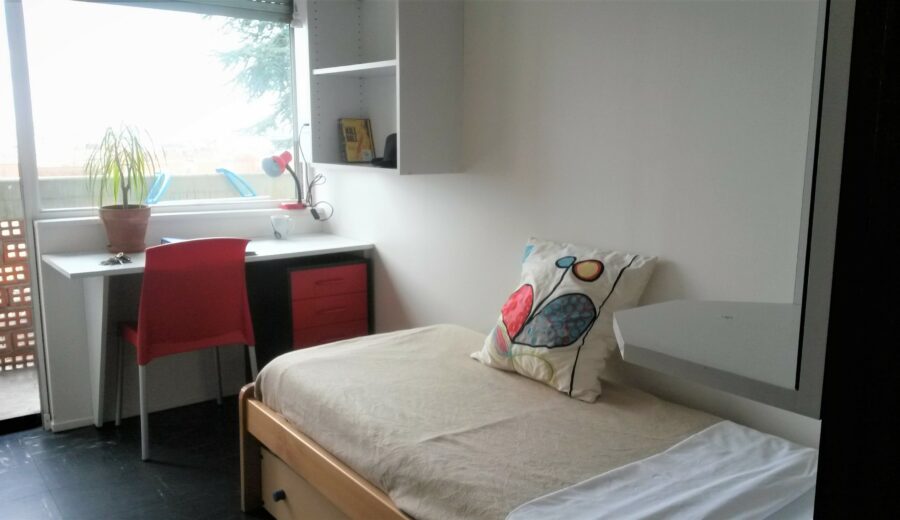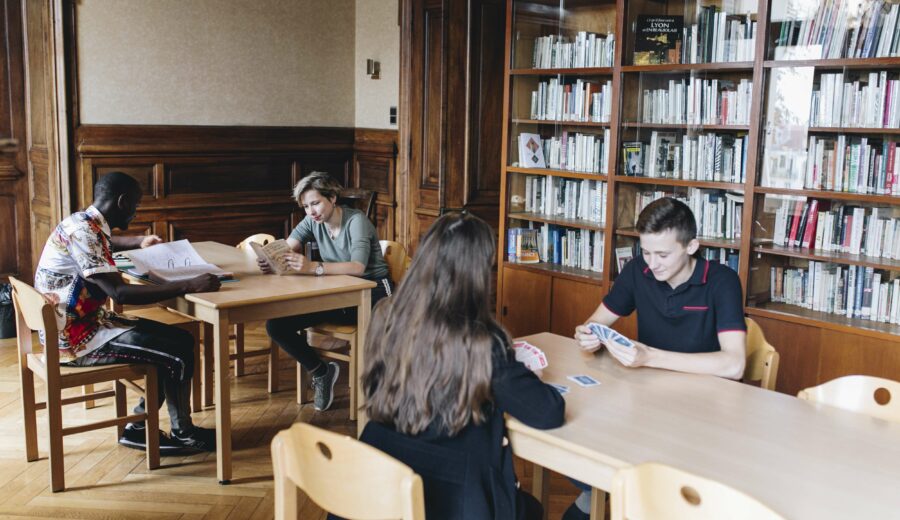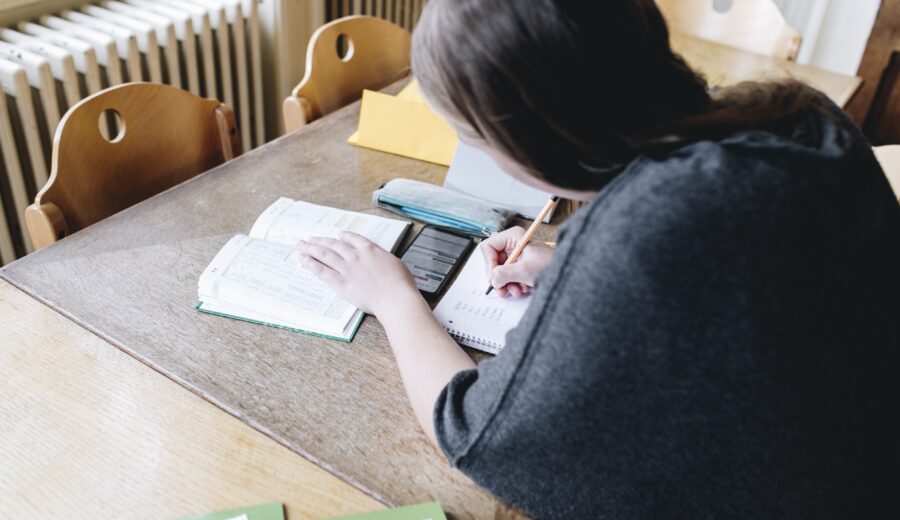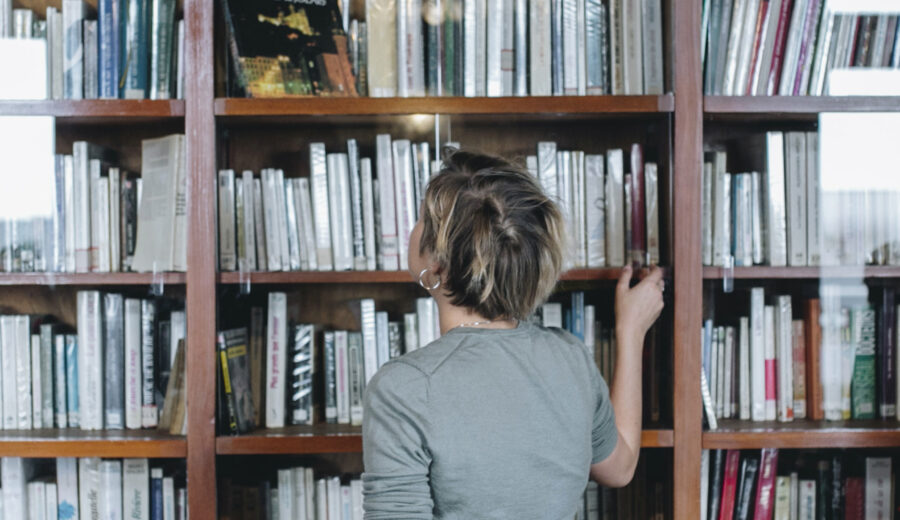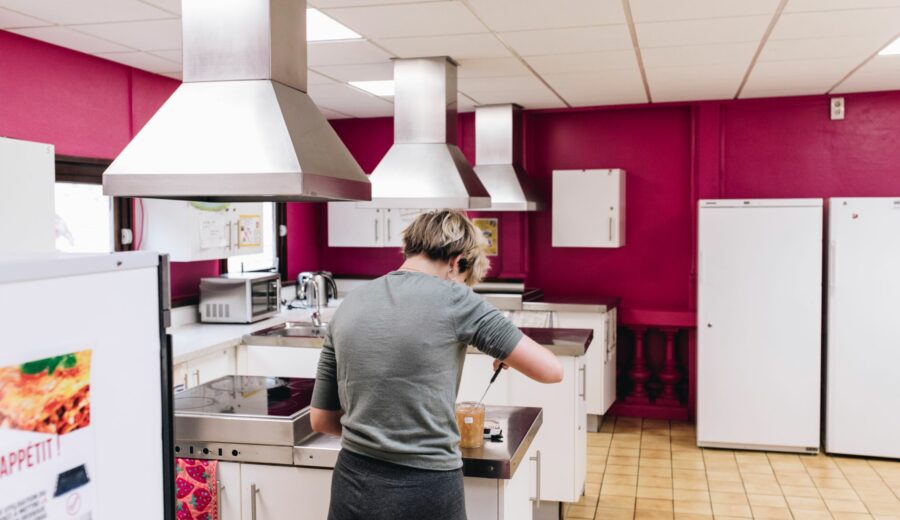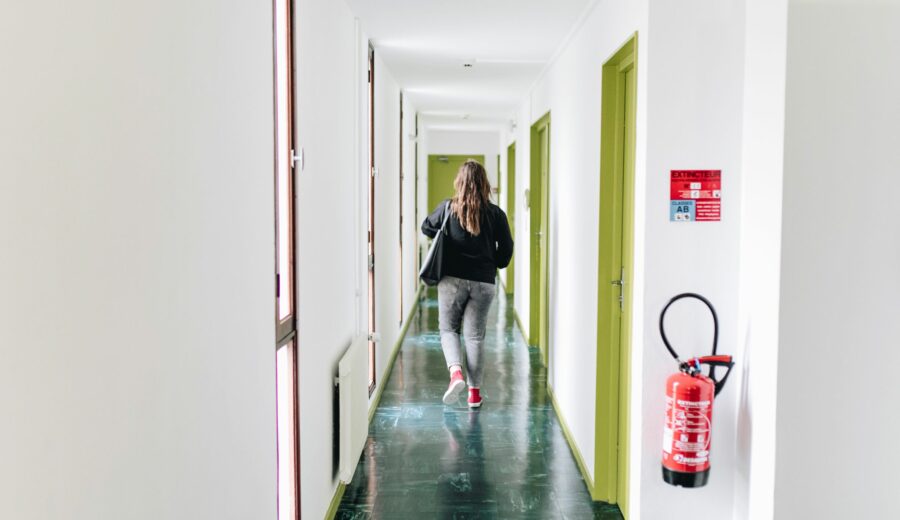 Join us
You want to join the maison des étudiants ?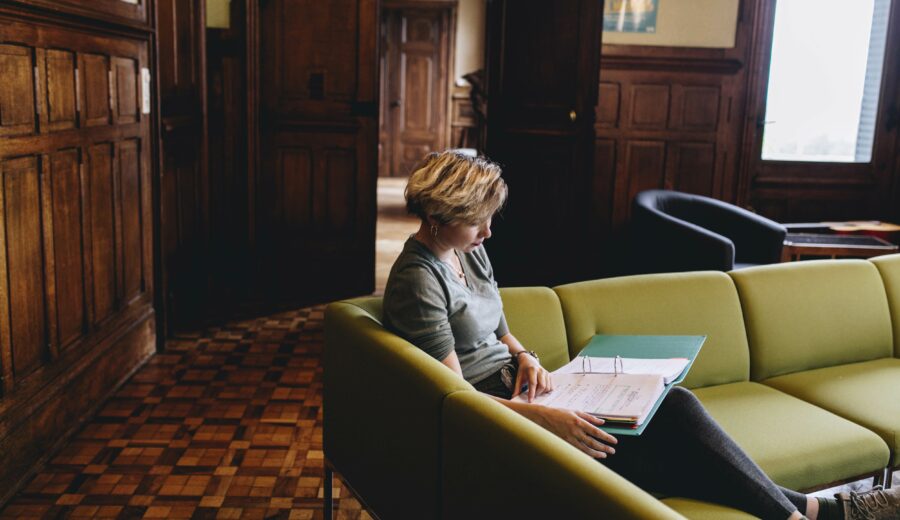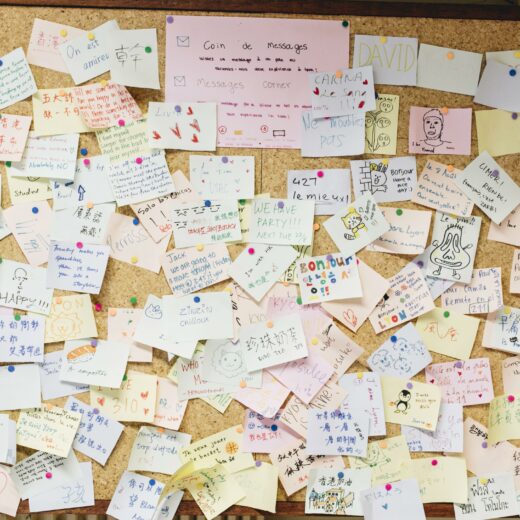 I think that the best memory I have of Maison Saint Bernard is undoubtedly the encounters I was able to make there and the warm atmosphere that reigns there. You really feel at home and everything is done to make you feel at home. The cooking workshops and activities organized are also wonderful memories. Also, I wanted to thank you for these three years I spent there, they will be part of my best memories of my years of study.
Know more about MDE
The maison des étudiants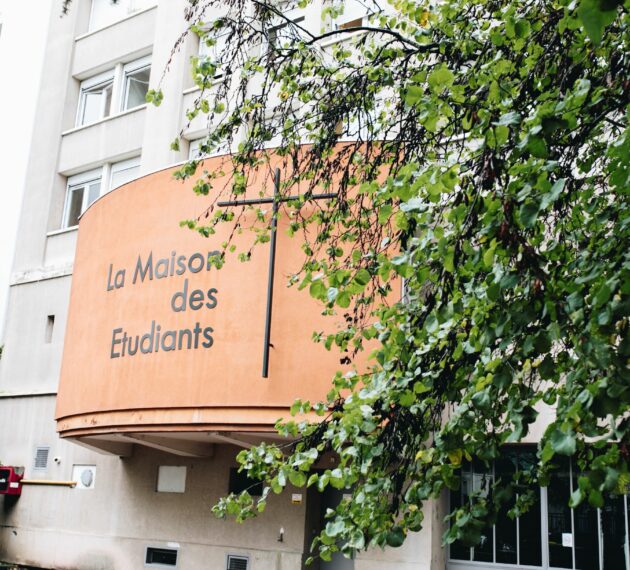 Know all about our two residences : the Maison Saint Bernard and the Maison Saint Laurent.
News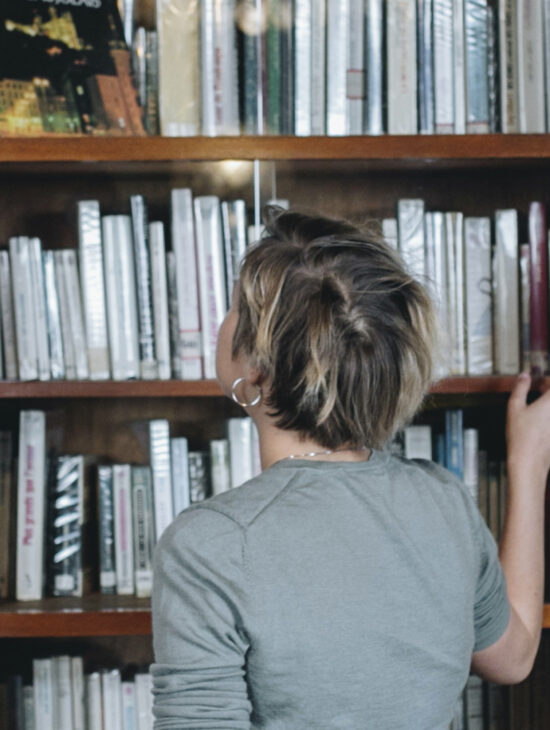 Discover all news from the MDE